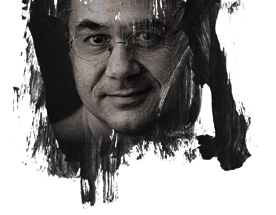 Changes at NW10:
After 10 years producing the Northwest Festival of Ten-Minute Plays, I've stepped down as Executive Producer in the pursuit of more writing time. The festival will continue at OCT and I'll be participating as I can. It's been a great and interesting decade. The future is bright for NW10!
Remember that the submission deadline for next year's festival is October 31, 2018 at midnight. See the NW10 Facebook page in the fall for details.
2018-2019: The coming year will be a busy one. I'm working with a number of local theatre companies on a variety of projects:
I'll update this site as milestones are reached!
February, 2018: Opening February 23 at Capitello Wines in Eugene, MY HAPPY HOUR WITH PEGODA is about a minor playwright – Paul – driven by the hope of recapturing his glory days as the star of his high school drama program, who recruits two of the best community theatre actors in his small town – Dan and Ellen – to be in a play that he will write and star in, alongside them!
Runs February 23 – March 3, 2018.
Dec. 30, 2016: It's been a great year, the artistic highlight of which was definitely OCT's production of SHRIMP & GRITTS: SHE'S GONE. Today, Eugene Art Talk's Bob Keefer named the production the best local play of the year:
Eugene's arts year in quick review
My gratitude to OCT and the wonderful artists who collaborated to help this show reach its full potential!
Sept. 18, 2016: Read the reviews for SHRIMP & GRITTS: SHE'S GONE, all positive, with a little constructive criticism from Dorothy Velasco of the Register-Guard:
Eugene Weekly
Eugene Art Talk
Register-Guard
I couldn't be happier with the production. My thanks to Oregon Contemporary Theatre, director Brian Haimbach, the designers, cast, and crew. Bravo!
July 1, 2016: Rehearsals are well underway for SHRIMP & GRITTS: SHE'S GONE. We're having a great time! A couple weeks of table work have led to some revisions, and the script is pretty much ready to go. The designers are making excellent progress.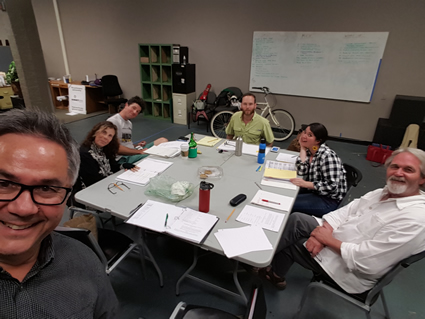 From left to right: Me, Rebecca Nachison (Shrimp), Cloud Pemble (Ruud), Brian Haimback (Director), Tara Wibrew (Clementine), and Bary Shaw (Gritts).
Apr. 17, 2016: After a very successful run with NW10, EH?, I've returned to writing. Here's my lastest full-length play, PERDIDO BEACH, a drama about two families clashing at the world famous Monterey Bay Aquarium. In it, the protagonist, Verne, struggles to adjust when her 17-year-old son Gabe returns home after two years in the California Juvenile Justice system for his peripheral involvement in the shooting death of a gay man. When Gabe is rude to a gay couple also visiting the aquarium, tensions escalate until tempers flare, and Verne faces the truth about her son and herself.
Mar. 27, 2016: Rave reviews are coming in after the opening weekend of NORTHWEST TEN, EH? The show is a real crowd pleaser. Here's a shot of Hailey Henderson and Michael Teague performing my play "What it Feels Like to Feel Hungry." Superb performances and superb direction by Maggie Hadley.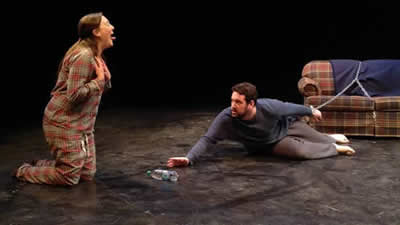 And here's me performing the play "Roger" with playwright/actor Russell Dyball.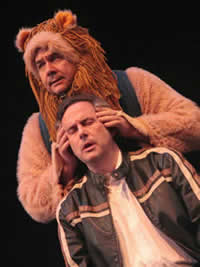 Hoping to put some butts in the seats for the final weekend, March 31 through April 3!
Mar. 6, 2016: Rehearsals are well underway for NW10, EH? I'm playing the titular character in the play ROGER by Nicholas Maurer. Roger is a stuffed lion, hurtling through space in an escape pod with his memory impaired owner Paul, played by Russell Dyball. Realism at its best. The show is directed by veteran Eugene actor Tom Wilson. The festival is shaping up to be one of the best ever!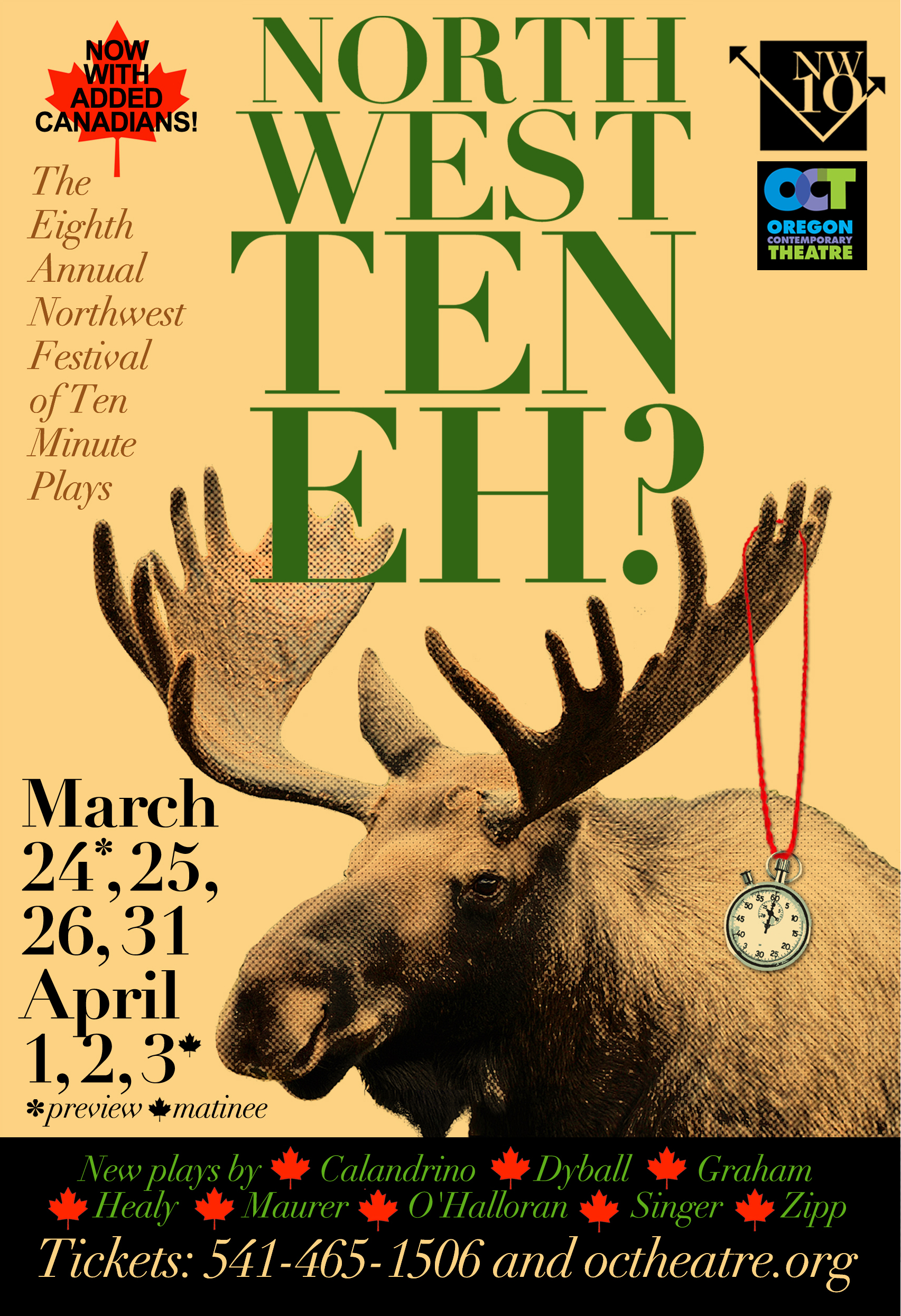 Jan. 8, 2016: My play WHAT IT FEELS LIKE TO FEEL HUNGRY was one of eight selected for the 2016 Northwest Festival of Ten-Minute plays. It's been a couple years since I had a play in the show, so that's pretty good news to me!
Jan. 2, 2016: What began as a kind of theatrical comic strip, a series of quirky shorts featuring hard drinking buddies Shrimp & Gritts, has transformed into my first output of 2016. SHRIMP & GRITTS: SHE'S GONE is a full-length comedy that picks up when Gritts' longtime girlfriend leaves without warning and the two friends are forced to examine life, loss, injury, beached whales, old vendettas, mail order catalogs, blackberries, God complexes, and Ebola, among many other things both mundane and bizarre, in excruciating detail. Check out my two latest 10-minute plays as well: SUBDUCTION and WHAT IT FEELS LIKE TO FEEL HUNGRY.
HAPPY NEW YEAR!